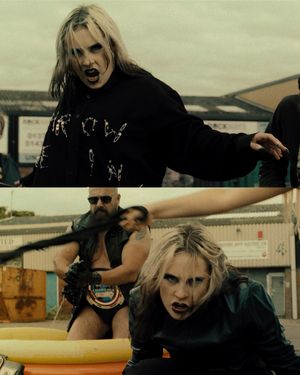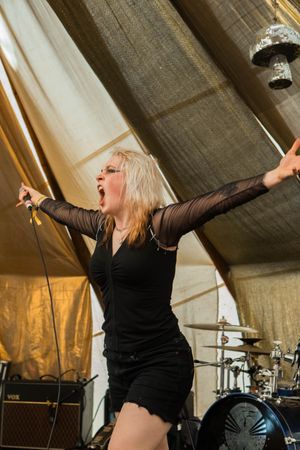 PRESS KIT
Essex-born and raised Bridget. brings you a gutsy blend of alt-rock, punk, and grunge. 
At 21 years old, Essex's grunge powerhouse Bridget., fiercely fronts her 4-piece band. In her first years of performing live, Bridget. has completed a full UK run supporting Xtra Mile Recordings' PET NEEDS on tour, released 4 singles and received airplay on BBC Radio 1's Introducing Rock with Alyx Holcombe.

Bridget.'s unapologetic and fully-charged performances have gained her slots at festivals such as, Brighten The Corners, Beautiful Days and Bearded Theory. 
Her music has been described as 'head-down, no bullsh*t and hard as f*ck'. If you've seen her perform live, you will understand and most likely, have been welcomed to join her in the pit...   
Her "run-into-battle" energy is not to be missed. A must-see for fans of all things fierce and entrancing.  A MUST see for fans of Amyl and The Sniffers, Skunk Anansie and Hole.
'...making a real visceral difference to Essex and the show...'
 Jake Peach, BBC Introducing 
'Bridget has a real presence on stage. She brings so much energy and vocal talent to every performance. If you have a chance to see her play live I wouldn't miss it.'
- Gen (Gen and the Degenerates, Marshall Booking Agency)